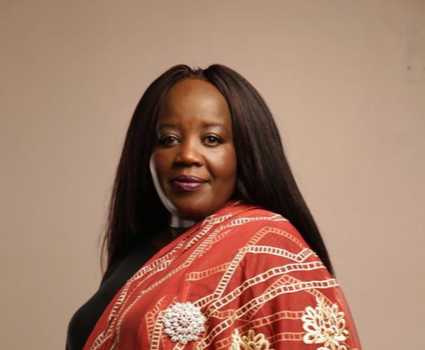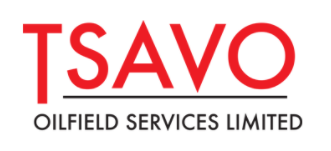 Ms Elizabeth Rogo
Chief Executive Officer
,
TSAVO Oilfield Services, Chief Executive Officer, Board Member (Non-Executive) National Oil Corporation of Kenya, Former Board Member (Non-Executive) Kenya Power
"As (women) models we must not only inspire but also provide opportunities for other women to join and excel in what is still a male-dominated sector. We have come a long way in changing perceptions and realizing our immense contributions in the African energy sector and beyond. I believe there are more opportunities that lie ahead for women to continue to make a positive change."
Eng. Elizabeth Rogo
(Kenya Power Director Recognised Among Outstanding Female Executives in the African Oil and Gas Sector.)
Elizabeth Rogo is an engineer by profession with a vast experience within the energy sector garnered from over 21 years working in global companies, such as BJ Services, Baker Hughes and Weatherford, in the U.S.A, Canada, the UK, Tunisia, Angola, Kenya, Uganda, Tanzania and Mozambique. Her international experience in Senior Management, Business Development and Engineering also included being the first female Country Manager (Kenya) followed by Eastern African Regional Head in sub-Sahara Africa at Weatherford. Elizabeth is now the Founder and Chief Executive Officer of TSAVO Oilfield Services – a leading Kenyan energy technical consultancy servicing the Oil and Gas, Geothermal and Mining sectors and with strategic partnerships with regional and international companies.
Rogo's accolades and honours speaks to her deep commitment as a woman leader and an advocate of greater gender diversity in the Africa energy sector that includes:
Appointed to the Presidential Taskforce for The Renegotiation of Power Purchase Agreements (April - September 2021) and the Presidential Taskforce for the Implementation of Power Purchase Agreements (September - May 2021) in Kenya.
Appointed as a Non-Executive Board Director with National Oil Corporation of Kenya (April 2022) and is also the President (East Africa) for the African Energy Chamber since April 2020.
Recognized as one of The Top 100 Outstanding Female Executives in the African Oil and Gas sector by African Shapers (December 2021). This recognition was touted by Kenya Power where as a Non-Executive Board Director (July 2020 to April 2022) and a member of the Board Audit Committee and Chair of the Strategy and Innovation Committee, she helped drive the Company's strategic direction, innovations and investment decisions.
Rogo's role as the first Chair, Society of Petroleum Engineers (Nairobi Section), and an Advisor and Mentor to young engineers was the stepping stone to create a renowned internship and graduate program within her Company that looks to develop a highly knowledgeable and self-confident person.
Elizabeth is a sought after Speaker and Moderator on the international energy conference circuit with a passion for Entrepreneurship, Technology, Gender Diversity and Capacity Building. She has been featured in print media, radio (e.g., BBC World News), TV (e.g., Al Jazeera) and has received global and national awards including the Africa Extractives Corporate Award – Pioneer Women in Extractives (2022).