Pontem Analytics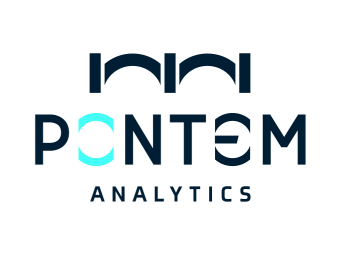 Pontem Analytics stands at the forefront of transformative decision-making, pioneering a bridge between data and discipline. Our commitment is to empower the decision-makers of tomorrow by seamlessly linking industry expertise with the cutting-edge realm of data science. Spanning diverse verticals — from energy and industrial to agriculture, health, and other technology-driven sectors — Pontem is a beacon of innovation, steering assets towards optimized operation, environmental sustainability, and enhanced profitability.
Born out of a scientific foundation rooted in the energy sector, Pontem strategically leverages domain knowledge in concert with the growing accessibility of vast datasets. From project conception through to operational excellence, we champion a holistic approach, integrating continuous monitoring and feedback loops. This ensures not just project success, but a blueprint for environmentally conscious and economically robust project delivery.
With decades of proficiency in the oil and gas domain, our specialization lies in production assurance, delivering distinctive data-centric engineering solutions to address the intricate challenges faced by numerous major energy companies. In the energy space, Pontem is dedicated to furnishing engineering and data-driven solutions within the onshore and offshore energy realms. Operating seamlessly across upstream, midstream, and downstream sectors, Pontem boasts global experience spanning all significant production basins. Armed with extensive expertise in pivotal issues impacting the entire development and production process, Pontem is well-equipped with the necessary tools to tackle even the most intricate technical challenges.
Our distinctive edge lies in collaborations with industry-leading technology providers, where we've harnessed our domain knowledge to craft artificial intelligence and machine learning tools. These innovations seamlessly integrate into our client's IT environments, facilitating rapid and efficient deployment of solutions harmonious with existing workflows. Pontem doesn't just operate at the project level; we play a vital strategic advisory role with governments, regulatory bodies, and advisory agencies worldwide. This engagement allows us to shape policies and guide technology selections that strike a delicate balance among the diverse needs of key stakeholders.
With a global footprint, Pontem has established offices in major economic hubs across North America, Europe, Africa (Rwanda), the Middle East, Southeast Asia, and Australia. Our physical presence reflects our commitment to providing localized expertise with a global perspective. Pontem Analytics is not merely a consulting firm; it's a force propelling industries towards a future where decisions are not just informed but empowered by the dynamic synergy of data and discipline.