Petroleum Technology Association of Nigeria (PETAN)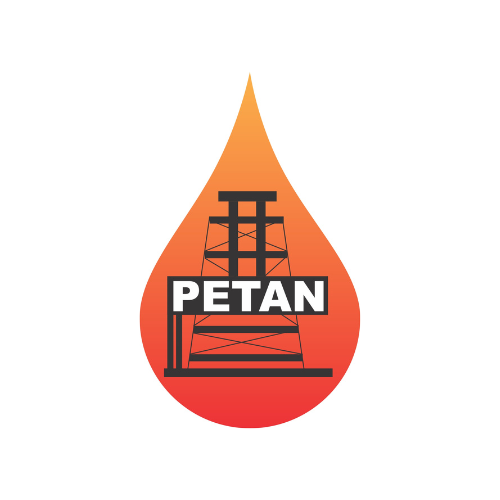 WHO WE ARE:
Petroleum Technology Association of Nigeria (PETAN) is an association of Nigerian Indigenous Technical Oilfield service companies in the upstream, midstream and downstream sectors of the Oil industry. Formed in 1994, the association was created to bring together Nigerian Oil & Gas entrepreneurs to create a forum for the exchange of ideas with the major operators, industry stakeholders and policy makers.
Since inception, PETAN has been on the path of promoting the development of the oil and gas industry in Nigeria through the organization and participation of Nigerian Entrepreneurs in conferences, seminars, workshops, and creating opportunities for Nigerian companies to project themselves in the competitive industry.
In collaboration with other stakeholders such as OPTS, NOC, Nigeria National Petroleum Corporation (NNPC Limited), Legislators such as the National Assembly and the Nigerian Content Monitoring and Development Board (NCDMB), PETAN has grown over the years to be a leader in the enactment and implementation of Local Content laws. In recent years, there is an outward move to take Local Content strategy and implementation to the African Continent in collaboration with International Local Content stakeholders. This move will in turn create opportunities to showcase Nigerian Indigenous Company's capacity and capability to the world by varying degrees of partnerships.
PETAN membership comprises of over 100 corporations involved across the entire value chain of upstream, midstream, downstream, gas and energy.
Our focus areas are:
Advocacy
Research and Statistics
Certification
Standards
Events
Energy Excellence
Membership Structure
As the primary trade and advocacy association of the oil and natural gas industry, PETAN represents nearly 100 members involved in all aspects of petroleum and services.
These are companies engaged in the oil and natural gas industry that meet the criteria for one of the industry segments and are incorporated in Nigeria with the Corporate Affairs Commission. They are Service and supply companies in the oil and natural gas industry with their principal office in Nigeria.
PETAN has five industry segments:
o Upstream Segment
o Natural Gas Markets Segment
o Midstream Segment
o Downstream Segment
o General Membership Segment
Funding
• Funding is obtained from subscription fees
• Members must pay dues for all industry segments where they own assets.
Governance
• PETAN is governed by a Board of Directors, which chooses PETANs officers.
• The board carries out PETANs mission by designating segment committees, resource committees, Steering Committees and strategic committees
• PETAN members participate in any committees where they have assets and interests.
• The Secretariat is led by the Executive Secretary and supported by Secretariate Administrative Team.
OUR MISSION IS:
To promote safety across the industry globally and influence public policy in support of a strong, viable Nigerian oil and natural gas industry
To afford a means of cooperation with the government in all matters of national concern
To foster foreign and domestic trade in Nigerian petroleum products
To promote in general the interests of the petroleum industry in all its branches
To promote the mutual improvement of its members and the study of the arts and sciences connected with the natural gas
CONTACT US ON:
Email: secretariat@petan.org
Follow us on:
Facebook: Petan Petan
LinkedIn: PETAN Petroleum Technology Association of Nigeria
Instagram: petan.ngr
Twitter: @PETANngr
Website: www.petan.org