Beautiful Engineering & Equipment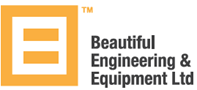 Background
Beautiful Engineering Equipment Ltd (BEE) has been in existence for 15 years now.
In 2006 it was known as Image Care Ltd, in 2008 as Image Care International – SMC Ltd and finally in……we got to change the name to BEE Ltd to represent what we are doing and hope to do better.
Who we are
BEE is a fast growing company with many various partnerships in many parts of the world in the fields of Engineering.
What we do
We cover high voltage infrastructural projects especially on sub-stations and supply of components on Transmission lines of 132kv to 400kv.
Multiplexing systems, motors WEG-where we are exclusive distributors of WEG electric motors in Uganda.
Electrical - High voltage transmission. Line components supply.
Supplies
Electrical Engineering
Telecom Engineering
Mechanical Engineering