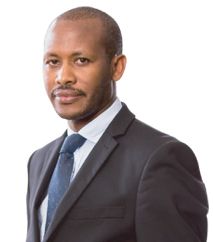 Mr Peter Muliisa
Chief Legal and Corporate Affairs Officer
,
Uganda National Oil Company (UNOC), Republic of Uganda
Peter currently works with the Uganda National Oil Company Ltd (UNOC), a limited liability company wholly owned by the Government of Uganda, whose mandate is to manage commercial interests of the State in Uganda's nascent petroleum sector. He was among the first three employees of the Company and as such has participated in structuring the company and putting in place all systems and processes. He was part of the lead team that handled the Heritage and Tullow arbitration claims and related tax cases that enabled Uganda collect close to USD 700M in revenue before crude oil production commences. He has participated in negotiation of all agreements that enabled the taking of Final Investment Decisions for Tilenga, Kingfisher and EACOP. He has in particular been the lead negotiator for the Shareholders Agreement (EACOP) and all UNOC back-in agreements (PSAs and JOAs) into Tilenga and Kingfisher projects. Peter was also part of the team that supported the Executive arm of the State in presenting and defending the enabling legislation for the oil and gas sector.
Peter previously worked in the litigation office of Uganda Revenue Authority, a body charged with administration and collection of taxes in Uganda. In this position, he appeared before all courts in Uganda and argued many key tax decisions.
Peter is a qualified lawyer in Uganda, a member of the Uganda Law Society as well as the East African Law Society. He holds a Bachelor of Laws degree from Makerere University, a Post- Graduate diploma in legal practice from Law Development Centre, Kampala and an LLM in Petroleum Taxation and Finance from the University of Dundee, UK. His interests are in Oil and Gas, Corporate governance, tax, and dispute resolution.